Several weeks ago we broke ground for our extensive drainage project to help remove water from around the foundation of the mansion.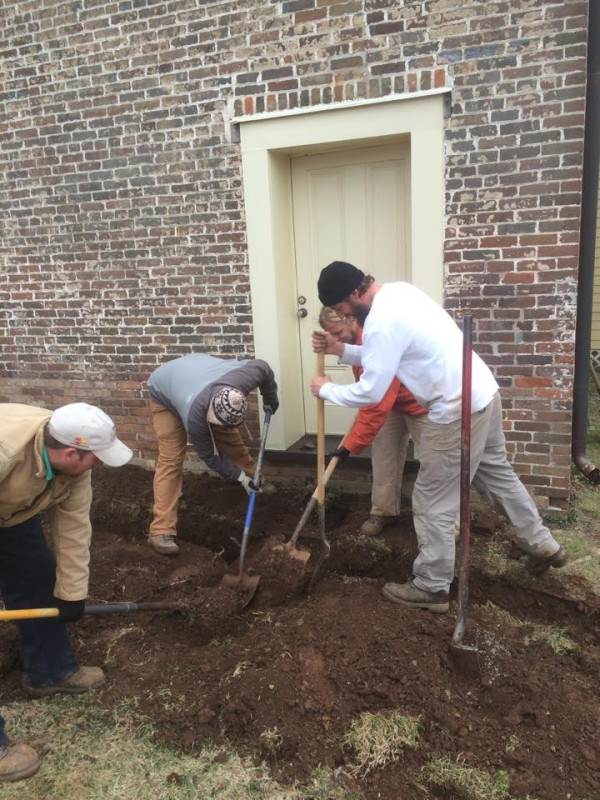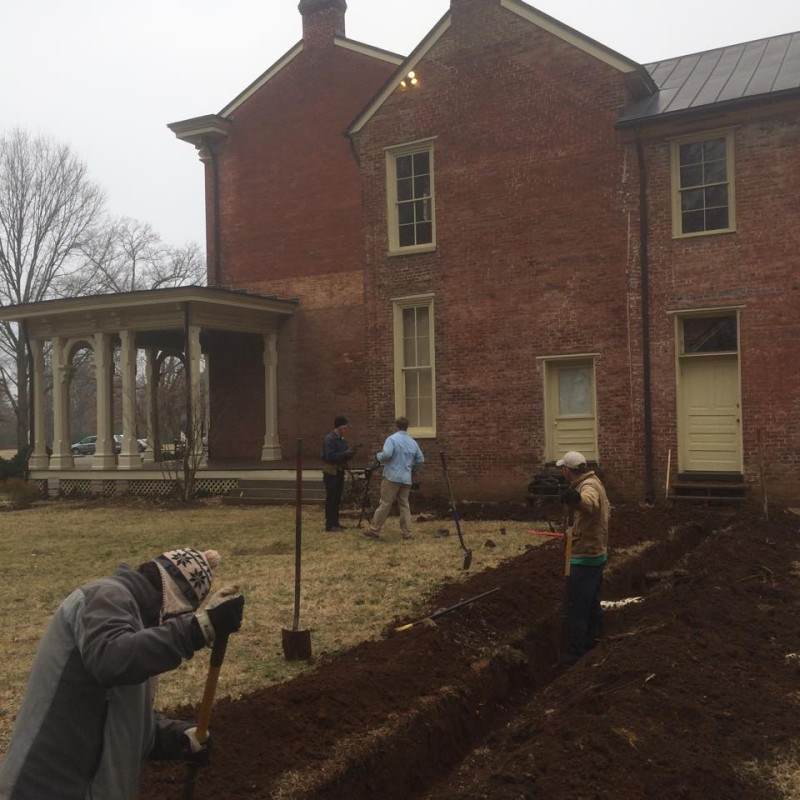 During the excavation many unusual objects and items were unearthed. Several we were able to identify, however, there were a few items whose origin remains unknown to us. We look forward to sharing these items with our community to see if they are able to help us unlock their secrets.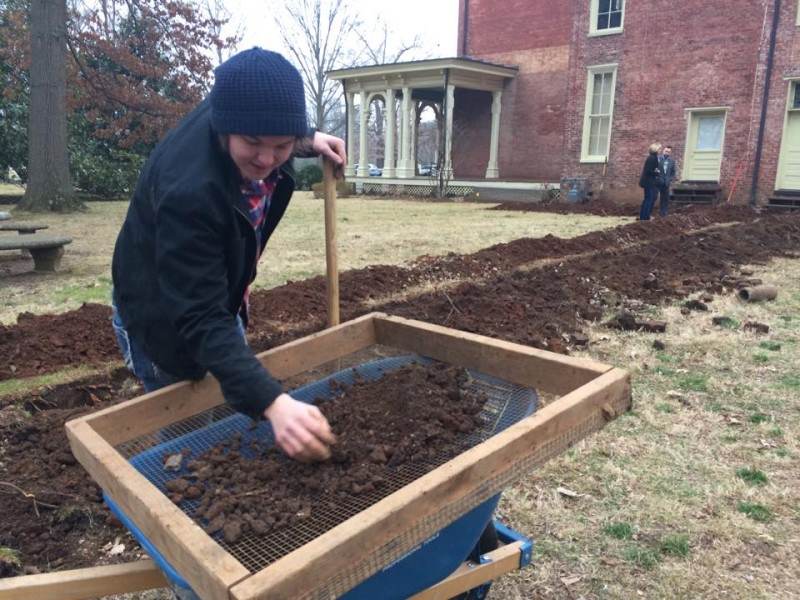 One of the items we are very excited to share are these coins which were recovered during the excavation of our drainage ditches. These are the first coins to be a part of Oaklands' collection. One is an 1823 Coronet Large Cent, sometimes nicknamed "Matron Head" or "Capped Bust". It is a 50 cent piece that was a type of cent issued by the United States Mint in Philadelphia from 1816 until 1839. With today's inflation this coin would have been able to purchase $12 worth of goods in 1823.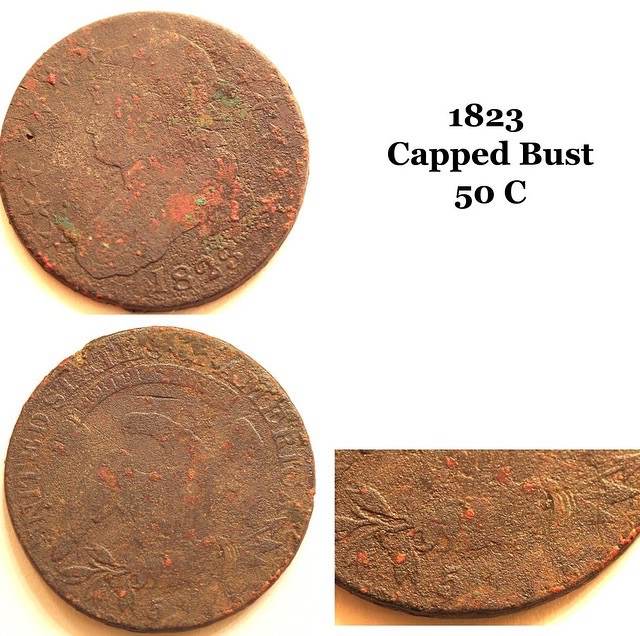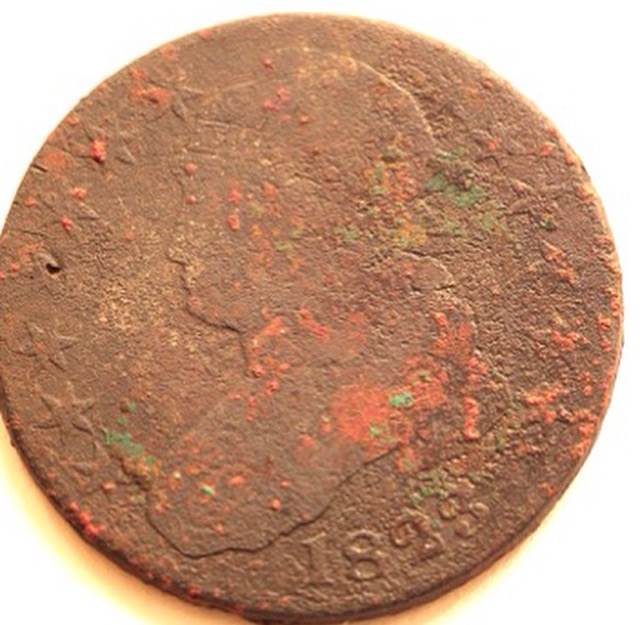 The second coin is an 1842 Braided Hair Large Cent. The first official mintage of the large cent was in 1793, and its production continued until 1857, when it was officially replaced by the modern-size one-cent coin commonly called the penny. Large cents were made of nearly pure copper, or copper as pure as it emerged from smelting, without any deliberate addition of other metals such as occurs in bronze. Our Braided Hair or Late Date Large Cent was minted from 1839-1857. Facing negative public reaction to the original imagery, the Coronet cents were redesigned in 1835 by Chief Engraver Christian Gobrecht. This change to the coin updated Lady Liberty to a slimmer, more youthful appearance. Minor tweaks continued through 1843, and the 1843 design prevailed through the end of mintage in 1857. First struck in 1793, the large cent was coined every year from 1793 to 1857, with the exception of 1815, due to a shortage of copper. The Philadelphia Mint produced all large cents, which contained twice the copper of the half cent. This made the coins bulky and heavy, bigger than modern-day U.S. Quarters.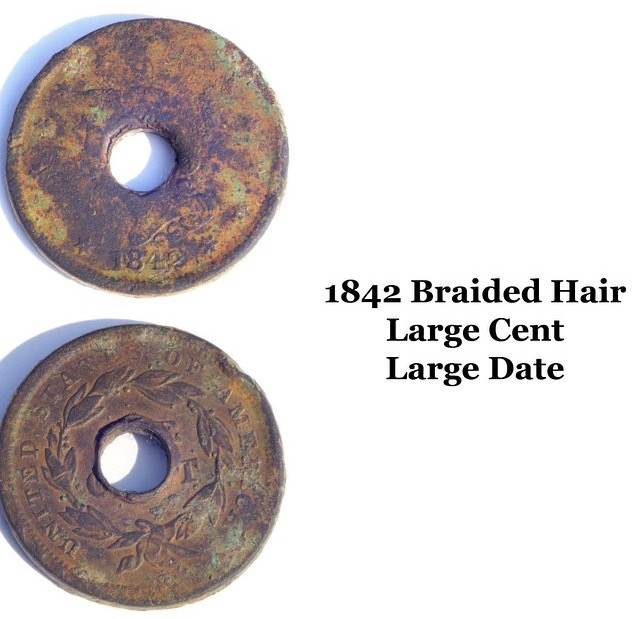 Thanks to the efforts of Oaklands Association Board Member, Bill Jakes with his help with these special artifacts, we are able to continue to add to the story of the mansion's past.