With the start of summer comes guests from out of town.
What better way to entertain your guests than taking them on a nice air conditioned guided tour of Oaklands Mansion? We always try to change things up here and there for when our locals bring visitors things are new and interesting for them, however, this time we have really made some exciting changes!
Back by popular demand, we have on display our facinating medical collection in a room right off of Dr. Maney's bedroom.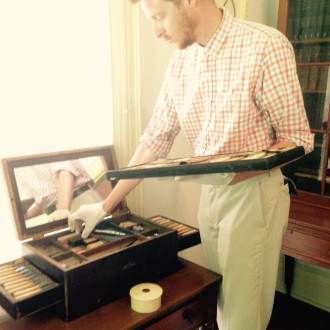 "There is quite an array of interesting medical items on display," said Connor Moss, Collections Manager, "everything from a civil war era dental kit to the very amputation kit used by Nathan Bedford Forrest's personal physician."
And of course, there is plenty of behind the scenes work being done as well to make sure the mansion is in tip top condition for you and your guests.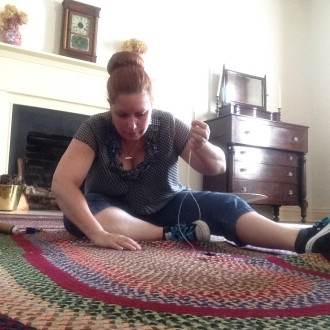 This rag rug, a recent acquisition to our collection, is currently being restored by one of our museum workers under the watchful eye of our collections manager. Restoration plays an important role in the interpretation and retelling of our history. Artifacts provide a chance to share an often inter-generational experience which is why we take great care not only of the items entrusted to the museum on loan for certain specialized exhibits but those on the museum's collection as well.
If you would like to view our newest additions to the mansion as well as revisit the medical exhibit please stop in for a tour!
Tours are given on the hour Tuesday through Saturday from 10am-3pm and on Sunday from 1pm-3pm.
Tours are $15 for adults, $6 for students with ID, and $6 for children 17 and under. Children 6 and under are free.