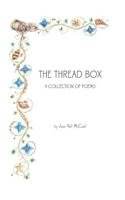 Seating is extremely limited!
Make your reservation today!!
On August 14, 2015, Oaklands will host celebrated author and poet June Hall McCash as she reads from her latest book The Thread Box. This event will be held in one of the most elegant parlors in Middle Tennessee at 5pm. Guests are also welcome to enjoy the museum's one-night-only rare antique book exhibit featuring books dating from 1830.
"Oaklands' book collection contains a wide variety of subject matter ranging from medical research to the Queens of Scotland and even one of the first editions of Webster's dictionary," said Connor Moss, Collections Manager.
A true lover of books, Dr. McCash has authored over 10 books and has published more than 40 articles for newspapers, magazines and journals. Currently a full-time writer, she has also been an instructor at Emory University, chair of the Department of Foreign Languages at Middle Tennessee State University in Murfreesboro and professor of French and Humanities. She was also founder of the University Honors Program. She has been a fellow of the National Endowment for the Humanities and the American Council of Education as well as the recipient of her university's Distinguished Research Award (1996) and Career Achievement Award (2003) along with Agnes Scott College's Outstanding Alumna Award (1996).
Now devoting her time to her novels and poetry she divides her time between Tennessee and Georgia. We are very excited to welcome her as our guest speaker on August 14th at Oaklands Historic House Museum and we welcome you to view some of our most prized books from the museum's collection.
Reservations are required as this event has limited seating. To make reservations please call our Special Events Coordinator, Raina van Setter (615) 809-4776  Events@OaklandsMuseum.org
Admission is $8 per person.